At Robertson Family Dentistry, we pride ourselves on having some of the highest advancements in technology and tools to provide excellent care and improve your experiences at our clinic. Overall, we want to exceed your expectations and minimize any anxiety you may have when visiting the dentist. Below are just a few tools and elements we are currently using, and our portfolio is always growing.
Industry-Leading Digital Imaging Technology
Our digital imaging capabilities are more than just the traditional x-rays. Just as you have purchased higher definition cameras at home, our digital x-rays have also improved tremendously over the years. With the clarity in our images today, we can detect cavities, determine bone level, and even get a good idea of the health of your bone. Our images allow us to even examine the nerves of your teeth and diagnose any major health concerns. Probably our favorite component of the digital imaging technology we use is that it requires only a fraction of the radiation level you might experience at a doctor's office or hospital. Last but not least, each of our rooms have high definition monitors which allow us to not only let you see your digital images, but we offer full disclosure and point out potential issues on the screen before we ever recommend the first treatment.
No Guessing Games, Just the Facts
As great as technology advancements in digital imaging has come along, there are additional tools we use to ensure we are accurate. One of the coolest tools in our toolbox is a diagnosis laser pen which gives us a very precise and reliable analysis of your teeth. Something you will not hear from other dentists is their anxiety in making decisions regarding potential hidden caries, which decays a tooth from the inside, making is difficult to diagnose. With our laser technology, we have precise and reliable measurement of the depth and density of each tooth to detect any under-the-surface problems. This takes the guessing completely out to ensure you are never being treated for sheer possibilities.
Away with Antiquated Tools, We've Got Better!
At home, you can typically tell a huge difference in the quality of razors you use to shave with. As sensitive as your face is for shaving, your teeth are even more sensitive during procedures. That is why we choose to invest in the best dental drills on the market. These drills are much more quiet, comfortable, and produce much less vibration than the old fashion hand drills one might see at other dentist offices. Compared to the old fashioned drills which do not always rotate smoothly, our electric drills are known for very high precision to ensure that your crowns, veneers, and fillings are perfectly smooth.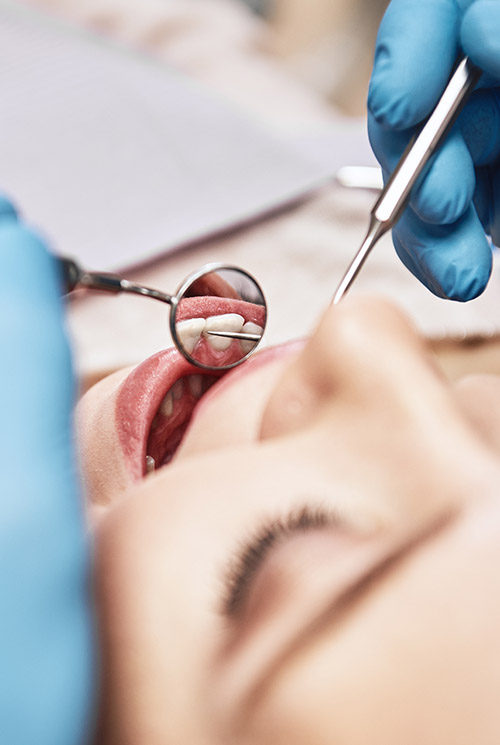 Snapshot of Your Dental Health
Not only do we describe and show you your digital x-rays, we also show you what we are seeing in your mouth. Our high definition monitors and intraoral camera system allows us to show you exactly what we are discovering by taking live images of the area of concern. Our intraoral camera gives us a clarity of your mouth, teeth and gums and allows us to enlarge the images to point out the diagnosis. These images give you the most dynamic view of your dental health like you have never seen it before.
Scraping and Scratching and Screeching, Oh My!
Ever been to the dentist where they are constantly scraping, scratching, and screeching your teeth with metal while they clean, pluck, and remove tartar and gunk from your teeth? We understand the discomfort it creates. That is why we use an ultrasonic state-of-the-art instrument which takes care of most of the effort without all of that pulling and yanking. Removing tarter from both above and below your gum line is faster and smooth as ever.
Most anxiety about going to a dentist stems from the previous history of root canal treatments. At Robertson Family Dentistry, we are always improving the experience of our patients so that their fears are calmed. Firstly, Dr. Robertson uses rotary instruments and files which allow a much more precise and smooth operation. Furthermore, Dr. Robertson uses an EndoVac irrigation system to irrigate and remove debris through use of apical negative pressure through a high volume evacuation system, which provides thorough irrigation and cleaning. To ensure non-sensitivity, Dr. Robertson also uses a warm gutta-percha tool for the root canal.
Luxury is a Must at Robertson Family Dentistry
Although it technically isn't a gadget, it is as important as anything else on this page; memory foam chairs.  As our professionals are working on your procedure, you will enjoy a pillow-like comfort with luxury memory foam chairs.